HIDDEN WOUNDS

2011
Interactive music documentary w/ Prospektor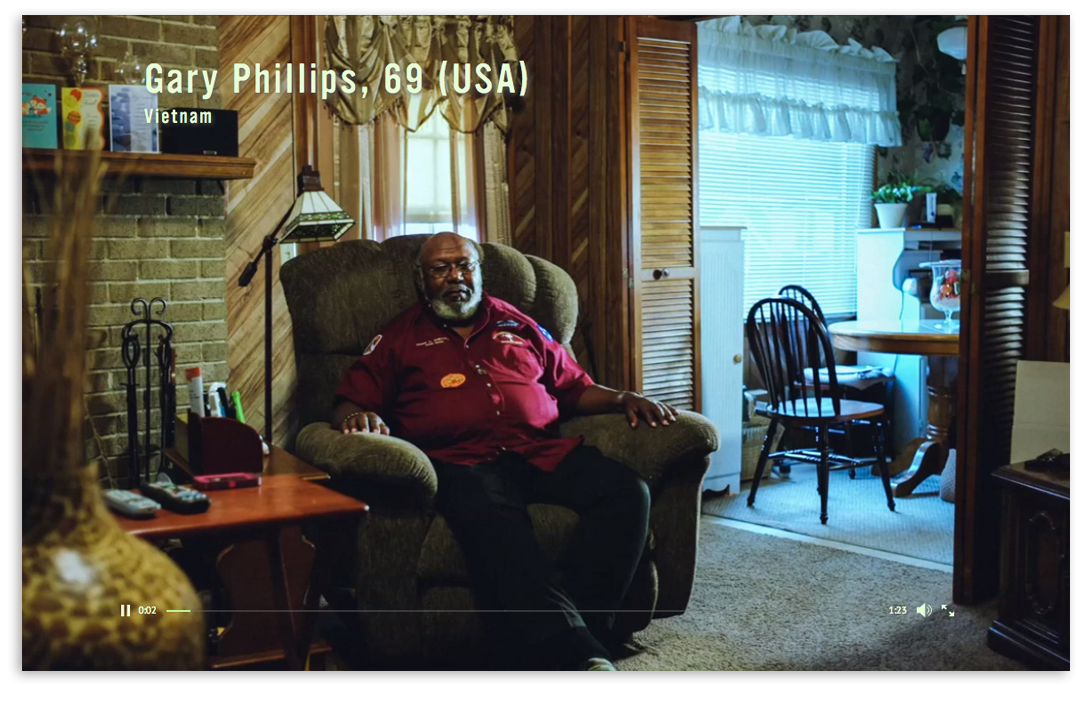 Hidden Wounds is an interactive music documentary on post-traumatic stress disorder.

While the Western world has been at peace for almost 70 years, young soldiers leave for new fronts. After their tour of duty they return to a society in which they often struggle to adapt. Hidden Wounds tells the story of more than 20 of these veterans. Although their experiences differ, they are all scarred by the same hidden wounds.

The documentary exists of a main clip - based on the dEUS song Hidden Wounds - and individual interviews with 23 veterans from the Netherlands, Belgium, Great Brittain and the US. By clicking on the icons below the timeline, you can dive into their individual stories.

Hidden Wounds is produced/filmed by Prospektor together by dEUS. The documentary is based on the dEUS song Hidden Wounds.