A TEMPORARY CONTACT

2018
Mobile phone documentary w/ Nirit Peled

Amanda | Still from the documentary
Interactive mobile documentary
Nominated for the
Gouden Kalf Competition NFF
2018
Made possible by the
Very Very Short call
of
ARTE
&
NFB
& IDFA 2018
A Temporary Contact
was an interactive documentary on your mobile phone. By saving
A Temporary Contact
to your phone you can join Amanda during her unusual journey to visit her brother in prison. Amanda is a 20 years old student from Brooklyn, New York. She is taking the bus to visit her brother in prison. Experiencing such a reality through an intimate and constant flow of information will give you a chance to really spend time with Amanda and the other women on this bus, and understand the consequences of their situation. During the course of her ride you will receive short audiovisual messages. Your time is parallel to the journey time. So when it's 10.30 for you, it's also 10.30 for Amanda. This bus journey will allow you to enter Amanda's world, listen to her thoughts and reflections while she is on the bus and learn about these women who keep visiting their men in prison – with persistence and love.
Fogged view from the bus | Still from the documentary
Unusual journey
Women and children gather on the busy side walk of 34th street in midtown, New York City. Some shelter from the heaving crowds in the McDonald's, staring out the big glass window, waiting for their bus to arrive. They are all carrying stuffed travel bags, many take pillows and blankets with them, some have their hair wrapped up, ready for a night of sleep. The waiting is long, the bus is late…
When the bus finally appears, they line up and greet the driver, Junior, as they board. This private bus service leaves every weekend to transport families visiting their loved ones in the far away upstate prison facilities. There is no public transport to take you to these 'prison towns'. It's a 15 hours travel through the rural landscapes of New York State. The busses travel directly to the prisons. Mothers, sisters, girlfriends, wives and children take this trip frequently – and in some way they are incarcerated with their loved ones.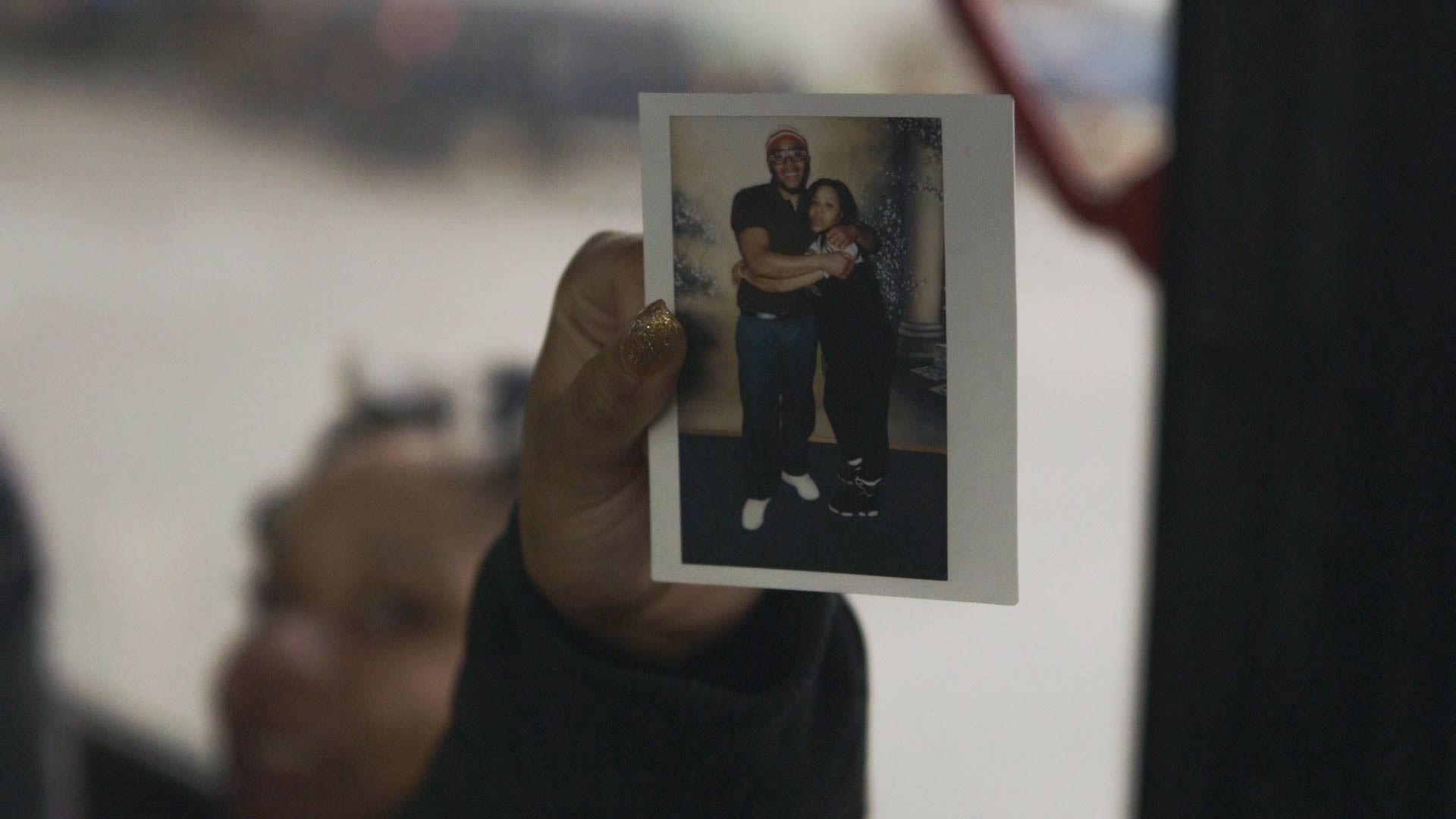 Polaroid made during the prison visit